Posted on | May 20, 2009 | No Comments
Many of my friends and family have brought it to my attention that I've been slacking these past months when it comes to this blog. And I have. There's no excuse except that school takes an undeniable precedence over my other forms of writing. But now the spring semester is over and I can no longer excuse my absence from my gluten-free blogging. As a preview for the coming weeks of delicious gluten-free foods I'll be ingesting, I've decided to post photographs of the desserts we had at this year's Easter brunch. I'm sure I'll have more to share once we start having those barbecues that make the summer so wonderful. Enjoy!
CAKE!!! (No dirty minds please, those of you who speak Middle English)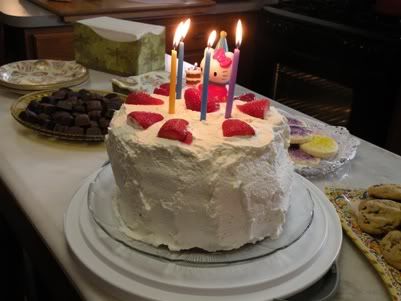 Chocolate Chip Cookies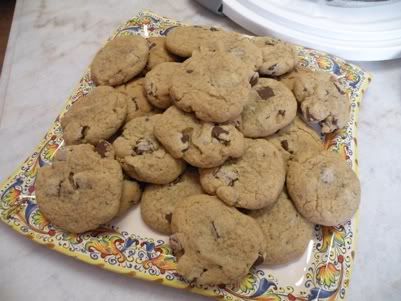 Sugar Cookies! Very crumbly but delicious!

Comments