Posted on | August 17, 2009 | 2 Comments
A couple of weeks ago, I started to notice that despite my being on a strictly gluten-free diet, I'd been getting stomach aches when I ate anything. And I mean anything. I started to wake up without breakfast, having something small for lunch and usually skipping dinner just to escape the daily nightmare that became my stomach. Of course, I wondered what could possibly be the cause of all this pain and cramping, knowing that I hadn't eaten anything bad. When I'm home for the summer, I'm very careful about what I eat. I rarely go out to restaurants and I usually plan what I'll eat in my head the night before. So it made no sense that I would be contaminated. I wasn't at Rider, so I couldn't blame Daly's for the discomfort. I wracked my brain for days to figure out what was causing this problem.
You want to know what it was? Medicated chapstick. Now, I've been on forums that have said that all Chapstick products are gluten-free, but ever since I started using chapstick again, my stomach began acting up. Others also claimed to have had a problem with chapstick in the past. I guess it depends on how sensitive you are. But I found that as soon as I switched to Burt's Bees, my stomach went back to normal (or what's considered normal to us Celiac sufferers). So, for those of you who are rather sensitive, don't underestimate the power of switching lip balms.
So, this made me start thinking about the other products I used on my lips (and even the rest of my face). Makeup is very ambiguous when it comes to ingredients and what's safe for those with Celiac Disease. Of course, I'm not the first to worry about this. In fact, when I was flipping through a Living Without magazine, I found the ad for Afterglow Cosmetics. I read everything on their page that I could find to learn more about their products. They are talc free, nut free, GMO free, gluten free, carmine free, bismuth free, paraben free, lake dye free, FD&C dye free, cornstarch free, mineral oil free, nano free and petrochemical free. Do I know what most of those are? Nope, but I know that it means this makeup is all natural. As an added bonus, the website assures customers that their products are never animal tested. So I started looking through their online store, having been in need of some new lipstick. You see, I never really wore lipstick. I never thought I could pull it off really. But I've been experimenting a little bit lately. So I bought three lipsticks: Innocent, Kiss, and Adore. Besides those, there are plenty of beautiful colors for all sorts of complexions.
After trying out the three lipsticks, I found them to be smooth and easy to apply, long-lasting and comfortable to wear throughout the day. I loved all three of the colors I bought and recommend them to anyone that might have the same paleness as me. I also have this fear of lipstick making my teeth look yellow, but none of these seemed to have done so. I was very happy.
The first lipstick I tried was Innocence. I loved how natural it looked. I could wear it just to hang out somewhere casual or to go somewhere a little fancier. Take a look for yourself: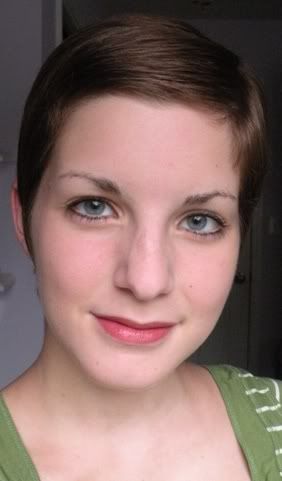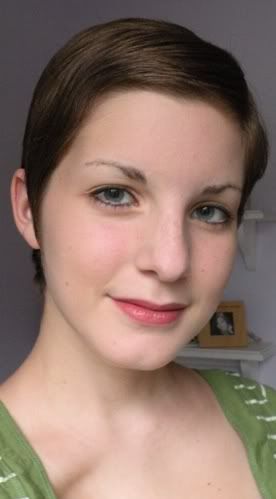 The second one, called Kiss, was my favorite because it was a real gamble for me. I never thought I'd be able to pull off red, red lipstick. I always admired people who could (like my sister, Molly, who can pull off anything she wants). I was pleasantly surprised to find that this color wasn't too overwhelming, but just the right amount of red.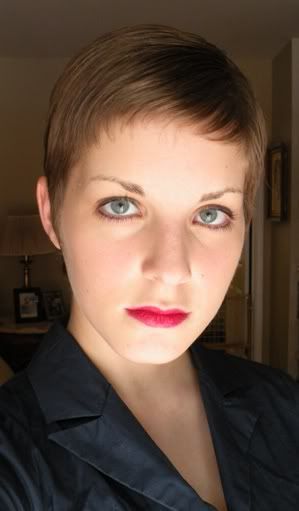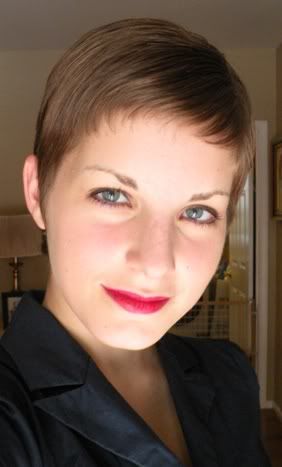 The last of my new lipsticks, Adore, was also pleasantly natural looking, but added a nice shimmer. I love it! It's something I could wear everyday.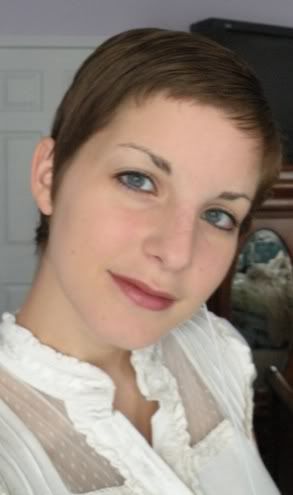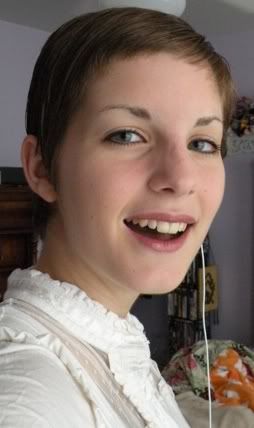 Now that you've gotten to see my pretty face with pretty lipstick, go buy some for yourself! It's a bit expensive at about twenty-five bucks a pop, but for those with a gluten-intolerance, it's worth it. Besides, everything else we buy is more expensive than the norm anyway. Why not splurge on natural, gluten-free lipstick? Afterglow Cosmetics also has a large array of products, so take a look!
Comments